Shantui Bulldozer Part
Shantui Bulldozer Parts Including Shantui bulldozer Undercarriage part , Engine part and Electrical part .
1. Shantui bulldozer Model
TY130, TY160, TY220, TY230, TY320 Bulldozer Part
SD08, SD11, SD13, SD16, SD22, SD23, SD32, SD42, SD52 Bulldozer Part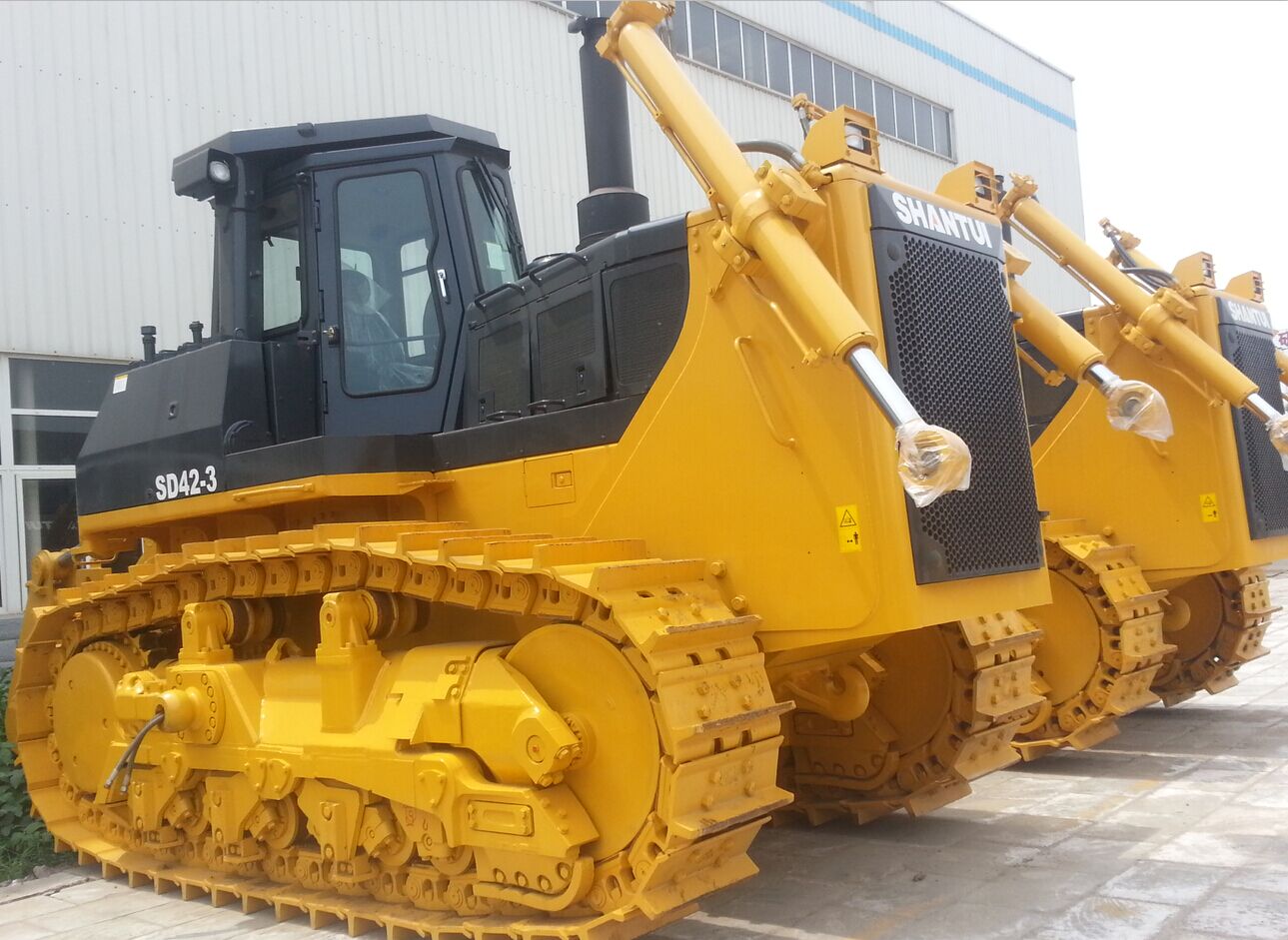 Shantui SD42 Series Bulldozer
2. Shantui bulldozer undercarriage spare parts including Torque Converter Assembly and Transmission Assembly, End bit and cutting edge,Pump, valve and cylinder series, Main Valve, Main Pump, Solenoid Valve, Boom/Arm/Bucket Cylinder, Final Drive, Travel Motor, Swing Machinery, Swing Motor,Strainer, Sensor, Fuel Tank, Water Separator ,Cab, Monitor, Controller, Engine Controller, Seat, Air Conditioner, Air Compressor , Tube, Cylinder, Arm, Bucket Cylinder, Link, Bucket Link, Bushing, Bucket, Tooth, Adapter Cutter ,Cable, Battery, Alternator, Light, Relay, Monitor, Starting Motor, Air Conditioner, Controller , Radiator Core, Oil Cooler, After Cooler, Condenser, Air Cooler, Radiator,Radiator Core, Oil Cooler, After Cooler, Condenser, Air Cooler, Radiator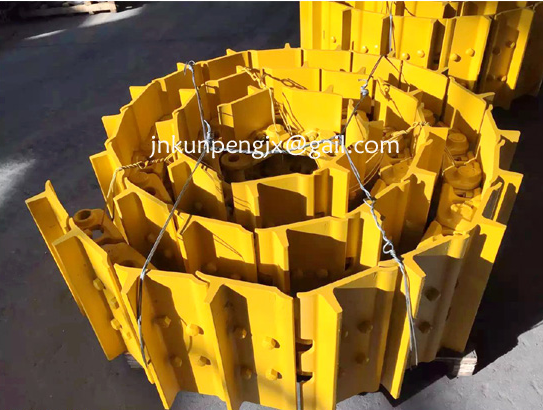 Shantui sd32 bulldozer parts track shoes ass'y 228MC-41156
3. We are a professional manufacturer that is specialized in producing undercarriage spare parts for Excavator, Bulldozer and other construction machines.
4. HYDRAULIC PARTS: travel motor assy ,pump assy, gear pump assy, regulator assy, control valve assy (multiple valve assy), swing motor assy, and their spare part, piston, plate, cylinder block, main relief valve, pilot valve assy, bypass valve, swivel joint assy, gear, bearing, shaft.
5. CHASSIS PARTS: track roller assy, roller assy, idler assy,idler adjust assy, shoe assy, track link assy, bolt, track guide, sprocket.,Filter, seal, repair kit. Cylinder, boom, arm, bucket, seal repair kit.
6. Others: pipe, hose, hydraulic tank, fuel tank, radiator assy, mudffler assy, coupling, screw, nut, grip assy, lever assy, pedal, cab assy and spare part, wiper arm assy, glass, wiper assy, seat assy, bonnet, slewing ring assy, swing bearing assy, boom assy, arm assy, link assy, bucket assy, side cutter, tooth assy, adapter.
7. Shantui bulldozer Use Engines Model List
SD16 bulldozer, Weichai WD615 Engine
SD16 Bulldozer, Shangchai C6121 Engine exported
SD22 bulldozer , Cummins NTA855 Engine SO15596 NTA855-C280S10
SD23 bulldzoer ,Cummins NTA855 Engine SO15597 NTA855-C280
SD32 bulldozer , Cummins NTA855 Engine SO15599 NTA855-C360S10
SD42 bulldozer ,Cummins kTA1 9 Engine QSK19-C450 SO40165
Another Bulldozer Parts we can provide as following:
Bulldozer parts: Shantui bulldozer part, Shanghai pengpu bulldozer part, HBXG bulldozer part, Liugong Bulldozer part, Tianjin Yishan bulldozer part.