Yanmar Engine Part
Kubota engine part are widely used Yanmar MINI Excavator, Yanmar Agricultural Machinery , Construction Machiney, Industrial Machines .
1. Yanmar Engine model
4TNE94L,4TNV94L,4D94E,4TNE98,4TNV98T,4D98E, 4TNE88,4TNV88,4TNE84,4TNVV84, 3TNE88,3TNV88,3D84-1,3D84-2,3D84-3,4D84-1,4D84-2,4D84-3,3TNE84 ,3TNV84,4TNE106,4TNV106,3TNE68,3TNC78,3TNE78,3TNE82L,3TNE82-BU30,3TNV82,3D82AE,4D82,4TNE92,4D92E
2. Yanmare Engine parts number
Yanmar diesel engine spare parts including : yanamr fuel pump, yanmar motor starter,yanmar alternator,lub oil filter,air filter ,fuel filter ,yanmar cylinder ,piston ring ,piston, pin , yanmar Turbocharger , yanmar water pump ,yanmar lub oil pump , electrical feed pump Yanmar diesel engine model : 3TNV88,4TNV94,4TNV98,4TNV94T yanmar diesel engine and spare Parts , used for generator,excavator ,marine and fish boat diesel engine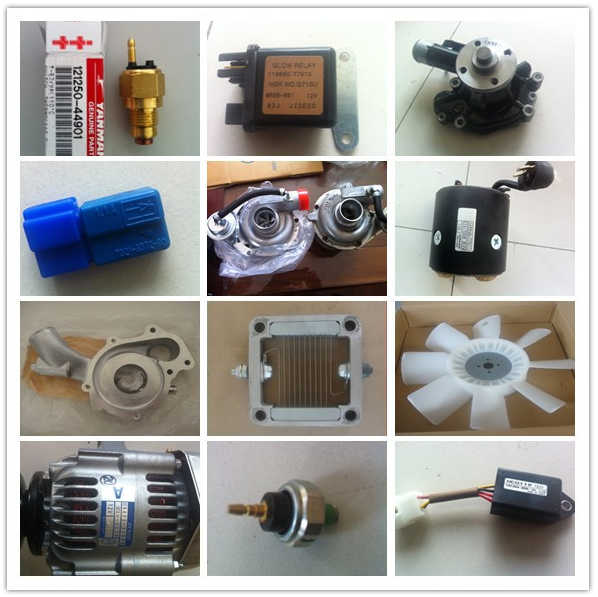 3. Yanmar Engine Spare parts List OF 4TNV94L 4TNE98 Diesel

Other Engine Parts brand as bleow:
Engine parts: Cummins engine part, Deutz engine part, Volvo engine part, Caterpiller engine part, kubota engine part, Yanmar engine part, Isuzu engine part, Mitsubishi engine part, Perkins engine part, komatsu engine part, Wechai engine part, Shangchai engine part, Yuchai engine part.