Deutz engine part
Deutz engine part are widely used Agricultural Equipment, Construction Equipment , Marine Equipment , Material Handing, Stationary Equipment, Ground Support Equipment , Railway ,Automotive Diesel Engine , Deutz Provide power range from 25KW to 520 KW Water and cooler Engines
1. Germany Deutz Engine part
These part is Original /Genuine spare parts with Deutz Logo and Package , The Origin is Germany , Price is Expensive and have long delivery time .
2. Dalin Deutz Engine Part
Deutz ( Dalian ) Engine part is the same qulity of Germany parts, Many Detuz part is made in China , We can get these parts directly from manufacture with replacement for diesel engine .
3. Deutz Engine Parts number and Descriptions
Deutz Engine Cylinder block, cylinder liner , piston , piston ring , Pin, Lub oil cooler, Borgwarner Turbocharger , starter motor, alternator , Unit pump , Bosch Fuel injectors , lub oil pump , Repair kit Overhaul , Cylinder gasket , crankshaft, camshaft ,water pump ,Thermostat, Deutz ECU , Acutors, Aftercooler , Cylinder Head , Main Bearing ,Camshaft Bearing , Connect Rod and bearing , V-belts, Cam folloer,Push Rod, Flying wheel housing , Air compressor , Oil Pan , Radiator, Intake Valve, Exhaust Valve, Valve Spring, Valve Insert , Mann-Hummel Air filter, Fuel filter, Lub oil filter, Water filter.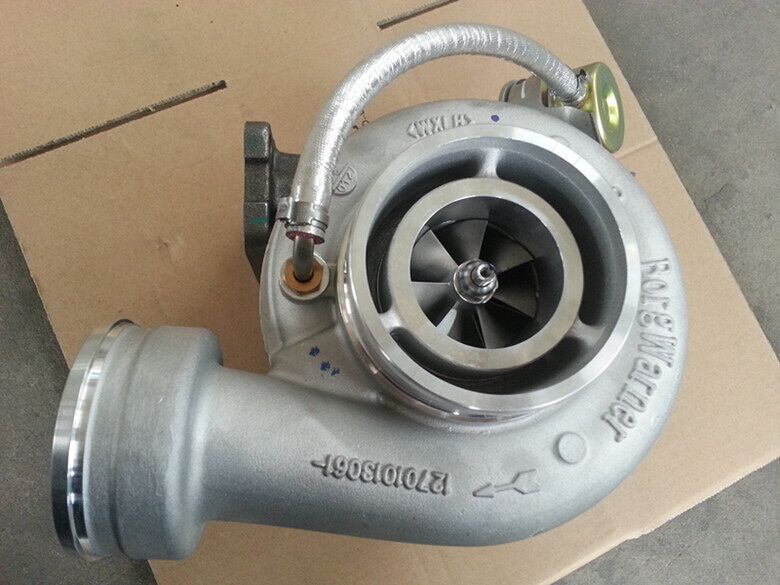 Deutz diesel engine turbocharger
4. Deutz Engine Serize and Model
Deutz FL912/W, BFL913/C, B/FL413F/W; B/F513 series air-cooled diesel engine and BFL1011, BFM2011, BFM1012, BFM2012, BFM1013E/CP, BFM2013E/CP, BFM1015C TCD2011, TCD2012, TCD2013 series of water-cooled diesel engine and accessories.
Other Engine Parts brand as bleow:
Engine parts: Cummins engine part, Deutz engine part, Volvo engine part, Caterpiller engine part, kubota engine part, Yanmar engine part, Isuzu engine part, Mitsubishi engine part, Perkins engine part, komatsu engine part, Wechai engine part, Shangchai engine part, Yuchai engine part.